Mac-Lab IT Hemodynamic System

The Mac-Lab IT hemodynamic monitoring system delivers leading-edge performance to the cath lab, while providing the highest level of care for patients. It provides a comprehensive, Windows – based solution that puts you instantly at the forefront of monitoring technology. Putting IT capabilities right into your cath lab, Mac-Lab IT delivers speed and efficiency in clinical workflow and administrative reporting.
GE Mac Lab XT Hemodynamics System Specifications:
New Computer
Mac lab Processing CPU, Windows 7 Ultimate
(2) DVDRW, CD Drive
Mac Lab software rev 6.9.6
HP Z600 workstation with Matrox Quad Video
Tram Rac 4a with Tram Module (ECG 3 BP Temp C.O. NIBP SaO2 Defib sync)
2 x 21.5" color displays
Physician review monitor
Laser Printer
Interface cabling
GE Rolling Mac Lab Desk
---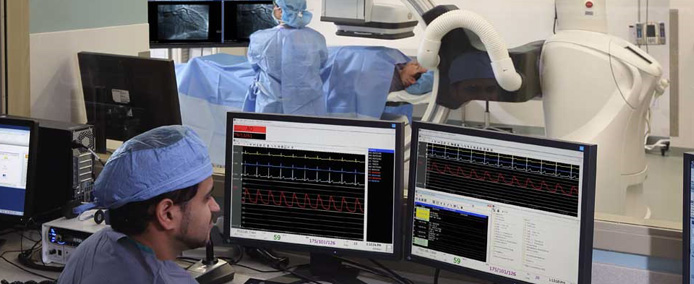 Also available:
Combo Lab Electrophysiology and Hemodynamics
Micropace Stimulator
XP System
Staff training by RN
Includes installation, one year parts and service warranty and phone support.
Please contact us for a quick quote. All our service technicians are OEM trained and qualified to provide service on your radiology equipment.
Heritage Radiology, LLC, We're here to help.
Heritage Radiology Wants To Work With You and Your Team

DOWNLOAD our informative flyer and keep handy if you need to get in touch.

CLICK HERE for our quick contact form for the fast and easy way to get a price quote.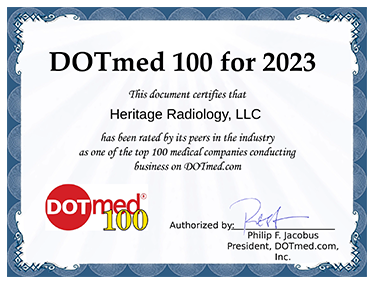 Click thumbnail to see our certificate.
Honorable and Reliable!
"Mr. Anderson is a very honorable and reliable gentleman and it is a great pleasure to walk through a project together. Thank you and I hope to be able to do another project again with him."
Florian Dickopp, Medicopex GmbH