Agility Plus
Surgical Procedure at your Fingertips
Experience Reinforced Usability
DISPLAY STATION
Ultra sharp details, max zoom 1920 x 1920 pixels. Large images and thumbnail in portrait mode. Touchscreen technology for easy image and document call-up and management. Two 21.5" touch screen monitors on fully adjustable in height and angle of view. I/O ports for easy IT network integration
MODULATED POWER
X-ray emission in pulsed mode with modulated power to suit each type of procedure. Excellent dose/image quality ratio.
ABSOLUTE OPERABILITY
From any side, thanks to a multi-touch console and live imaging. Operator always has direct control over the surgical procedure.
FLAT PANEL DETECTOR
21x21cm with 1.8 million pixels or 30x30cm with 3.8 million pixels for high-resolution, low dose images. Removable grid for low dose applications aSi technology to suit the application.
COMPACT DESIGN
Large diameter, lightweight mobile C-arm for easy access to the operating table. Fast, accurate positioning on patient and effortless gliding. Easy to move from one room to another.
---
Ready To Go!
Perfectly balanced orbital and angular rotation of the C-arm for fast and precise positioning. Responds perfectly to operator touch and feel.
---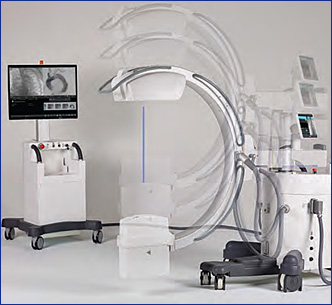 UP/DOWN MOVEMENT
Operator comfort is key: the C-arm has a large range of vertical movement (450 mm).
---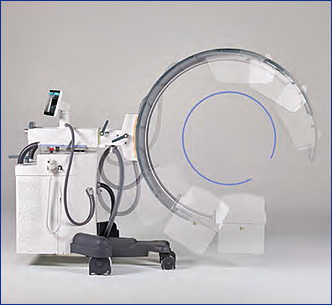 ORBITAL ROTATION
Vast orbital rotation range (from +65° to –95°) makes for easy oblique projections without having to move the stand around the operating table.
---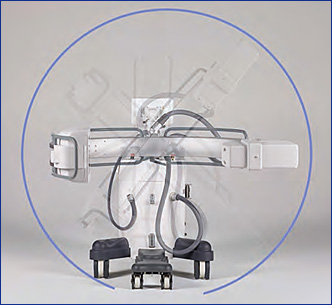 ANGULAR ROTATION
Precise movements and wide angles of more than +/- 210° are possible around and at the front of the patient.
Heritage Radiology Wants To Work With You and Your Team

---

---
Very Professional!
"Very professional and nice company to work with."
Eldad Tor
Medical Trade Center